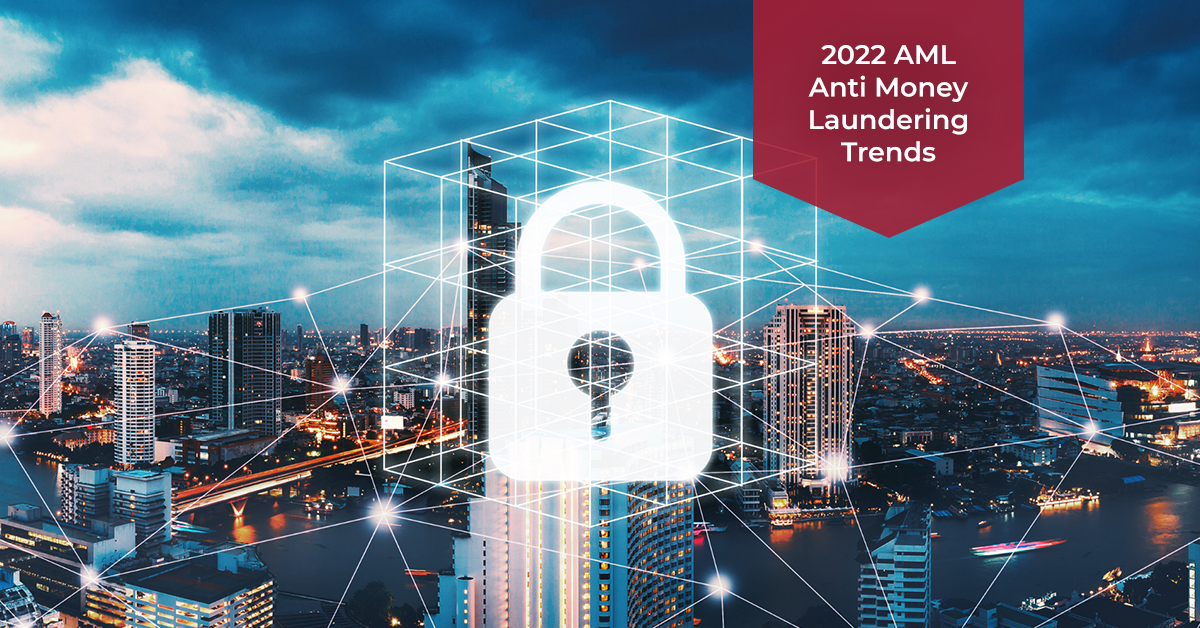 2022 AML Anti Money Laundering Trends
The Anti-Money Laundering industry has seen many highs in 2021, from novel technologies being invented to combat financial crime to Anti-Money Laundering and Counter-Financing of Terrorism (AML/CFT) regulators taking actions like the FATF endorsing AI-enhanced transaction monitoring.
However, it appears that these attempts have had little effect on the quantity of money being laundered. There is no question that much more has to be done to combat financial crime, therefore we must brace ourselves for the AML legislation that will be implemented in the next year. Read on to learn about 2022 AML trends and how they will affect your organization.
Increased Collaboration Among Regulators and Reg-Tech Companies
2022 AML trends include increased collaboration between regulators and Reg-Tech companies. Regulators must employ a firm hand to ensure that every institution ensures AML compliance. To improve the industry in 2022, closer collaboration will be required. Collaboration between regulators and Reg-Tech businesses is a huge step forward. It will speed up the implementation of applications. Furthermore, Reg-Tech companies will have a useful platform for identifying concerns before they become a problem.
Enhancing Crypto Regulations
Enhancing crypto regulations is also one of the 2022 AML trends. Cryptocurrency has grown in popularity in recent years, offering an alternate method of transferring funds across borders. To avoid stifling innovation, most governments do not prohibit cryptocurrency-related enterprises and instead take a risk-based, targeted approach to regulate the sector. Unfortunately, because bitcoin transactions are mostly anonymous, it attracts money launderers and other financial criminals due to varying regulatory standards among jurisdictions. According to research, damages from crypto-related crime would be estimated at $14 billion by 2021. To avoid such significant losses, crypto rules will need to be strengthened this year.
The FATF, international policymaking and standard-setting organization for AML/CFT, has emphasized the necessity of continuing to monitor virtual assets and the Virtual Asset Service Provider (VASP) sectors. With the backing of the G20, reviews of virtual assets and recommendations for Virtual Asset Service Providers have been produced in recent years.
AI Technology
Artificial intelligence technology has also taken its place among the 2022 AML trends. In AML and fraud detection, AI will never completely replace humans. However, some amount of AI participation will assist enterprises in moving faster. When time is of the essence, and time equals money, therefore many companies have the urge to enhance their AI-related products.
Real-Time Anti-Money Laundering and Fraud Detection Will Improve
Account Take Over (ATO) and dark web activities will continue to be significant difficulties for businesses. This threat has emphasized the crucial importance of real-time AML and fraud detection screening technologies and especially indicates aneed for AML screening for all bitcoin consumers.
Information Sharing Beyond the Private Sector
Financial thieves are no longer bound by geography and time in today's international economy. Money launderers may plan their crimes from anywhere on the globe and conduct illicit transactions via several financial institutions, making it exceedingly difficult for financial institutions and professional businesses to identify and capture culprits on their own. Current security measures have sadly become impediments to AML/CFT information exchange inside and between financial institutions, limiting their capacity to detect and report possible money laundering activity.
In line with these 2022 AML trends, FATF places great emphasis on knowledge sharing by publishing its private sector guidelines and standards.