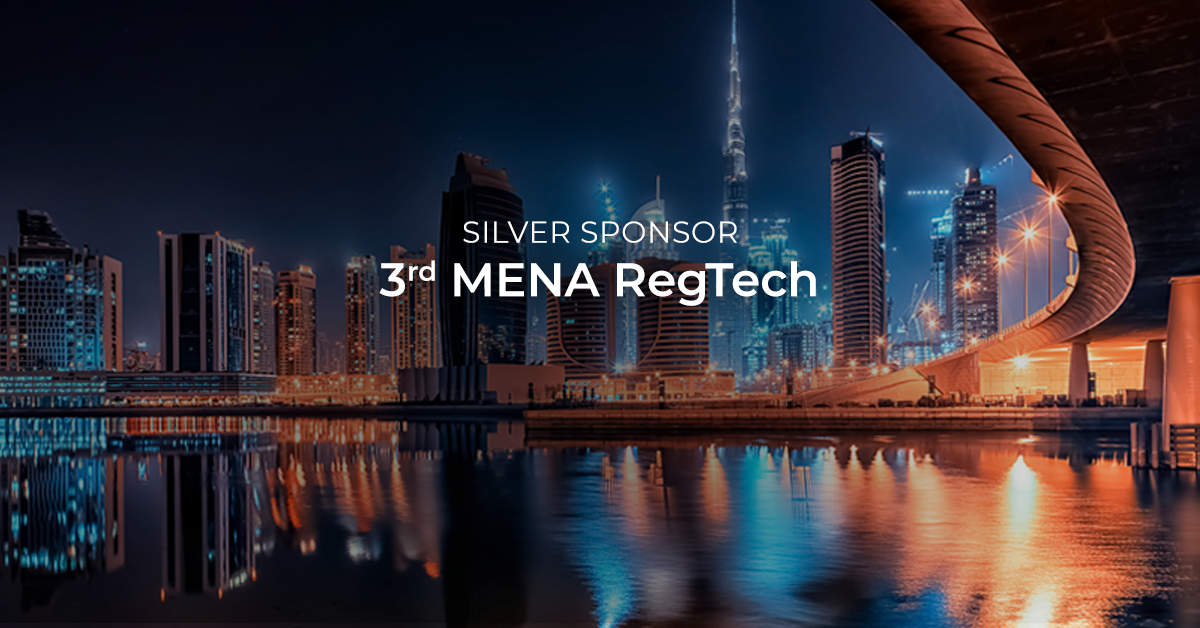 3rd MENA RegTech DUBAI event will take place on 8th of February 2022 at Dusit Thani Dubai.
Fineksus will be the Silver Sponsor of 3rd MENA RegTech in Dubai, UAE which will be held on-site on February 8th, 2022 and will be streamed virtually online. The on-site event will take place at Dusit Thani Dubai from 08:00 a.m. to 05:00 p.m. in UAE time zone.
3rd MENA RegTech will host more than 150 delegates and decision makers of banking and finance industry from UAE, Saudi Arabia, Bahrain, Kuwait, Iraq, Oman, Egypt, Qatar, Pakistan. On-site and hybrid event will cover the latest updates on opportunities and challenges in regulations technology, AML/CFT, cyber-security, and digitalization of financial institutions.
At 3rd MENA RegTech DUBAI, the main discussion theme will be covered around opportunities and challenges in post-pandemic Regulatory changes for AML/CFT, digitalization in banking and finance, and resilience in Cyber-security.
Product Development Director of Fineksus, Mr. Tuncay Çoruh, will provide the latest updates on emerging technologies in Anti Money Laundering AML Compliance in an interactive panel discussion "Leveraging RegTech: Evaluating Compliance & Operational Excellence" to be held at 16:00 p.m. – 16:30 p.m. (UTC+4) on-site and online. The panel discussion will cover the fundamental context of regulatory needs in AML/CFT compliance by highlighting the themes below:
The regulatory landscape and regulatory changes due to the post-pandemic uncertainty
Handling regulatory requirements
Leveraging AML/CFT compliance to monetizing operations
You are welcomed to attend on-site or hybrid event by registering to the link https://menaregtech.com/register-now/ and to learn more about the details please visit the event's website: www.menaregtech.com
Event Date: 8th February 2022, Tuesday
Event Venue: Dusit Thani Dubai, UAE
Event Time: 8:30 AM to 5.00 PM (UTC+4) UAE Time Zone