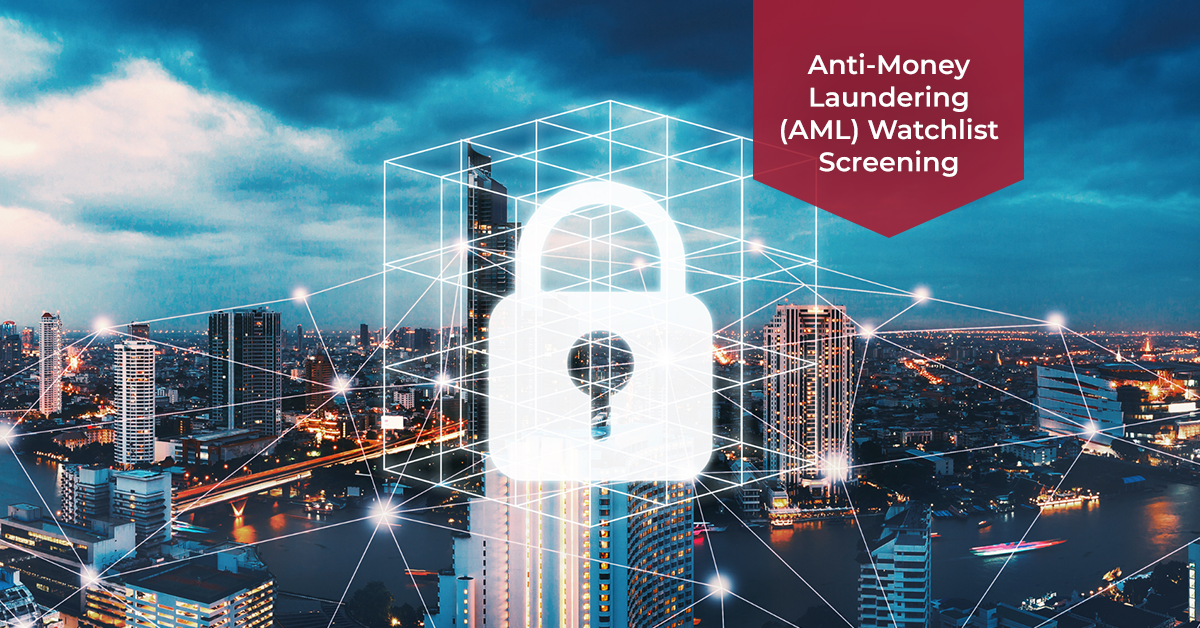 Anti-Money Laundering (AML) Watchlist Screening
What is AML (Anti-money laundering) watchlist screening?
Watchlists are databases, including checks against suspected terrorists, money launderers, fraudsters, or PEPs (Politically Exposed Persons). They are being kept internationally at governmental levels relating to the information gathered at the governmental level, law enforcement, international, and regulatory databases about prohibited individuals or corporations in certain industries such as finance and healthcare. Watchlist screening provides an alert notifying you if an applicant is on any of the sanctions lists around the globe. It uses reliable data from independent sources to make identity verification and notifies your institution if there is a suspicious or risky transaction. Then, it scans individuals from different watchlists, including global and governmental ones. AML watchlist screening allows companies to meet their AML (Anti-Money Laundering), KYC (Know Your Customer), and CDD (Customer Due Diligence) obligations end-to-end by providing database checks in real-time.
Best practices of AML watchlist screening:
The manual work gets reduced greatly hereby customer onboarding becomes quick and efficient which results in decrease in the workload of the compliance departments up to 90%.
The financial institution will be kept notified as watchlists get the most recent updates to keep up with the latest compliance standards and watchlists.
With the optimization of AML watchlist screening, the institutions remain compliant with the official regulations.
It is possible to minimize the risk of financial and reputational damage for the institution by ensuring protection against real frauds, money launderers, criminals, terrorists, and designated nationals via reducing false positives.
Global AML watchlist screening:
Global AML watchlist is a database of different and various lists around the world and companies or financial institutions use the global watchlist to operate customer identity checks on a regular basis against risky or suspected individuals such as money launderers, frauds, PEPs (Politically Exposed Persons) or terrorists. The watchlist consists of international, domestic, governmental, law enforcement and regulatory data sources that collect information about the individuals who are listed as criminals or restricted in specific industries (finance or healthcare).
Global AML watchlist screening sends alert notifications to the financial institutions if the potential or existing customer is included in any of the global sanction lists which are listed as (but not limited to):
European Union consolidated list;
OFAC Specially Designated Nationals & Blocked Persons;
Denied Persons List;
Federal Bureau of Investigation Most Wanted Terrorists & Seeking Information;
Bank of England Sanctions List;
HM Treasury;
Non-Cooperative Countries and Territories;
PEP (Politically Exposed Person) List;
EU Terrorism List;
World Bank Ineligible Firms;
Department of Foreign Affairs and Trade, etc.