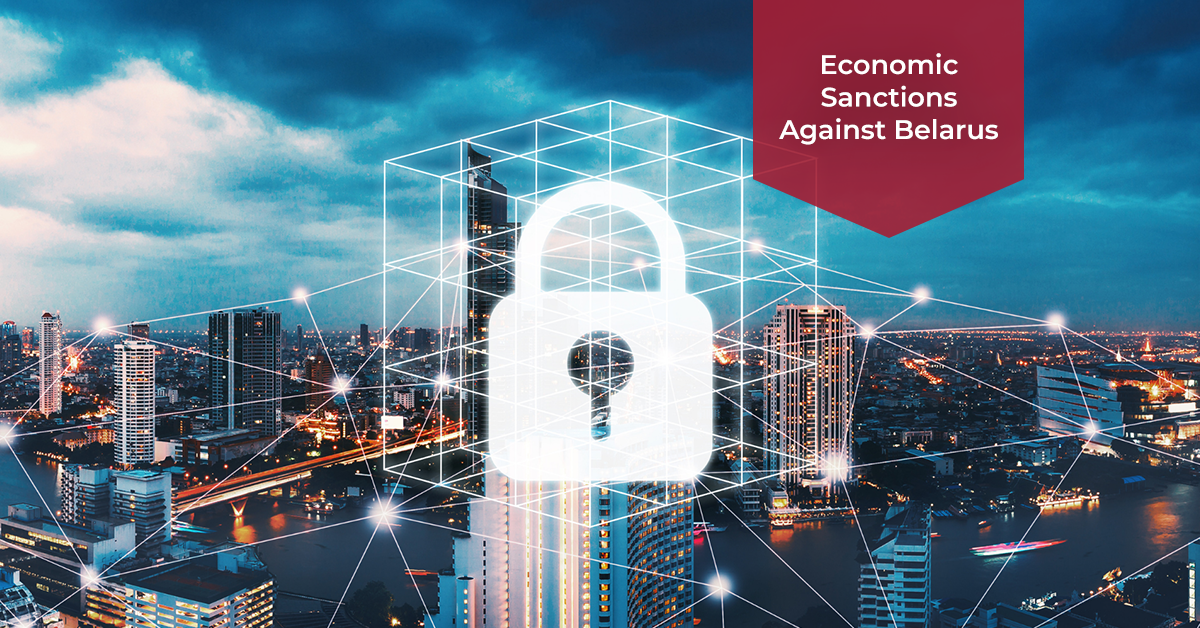 Economic Sanctions Against Belarus
In reaction to Belarus' participation in the ongoing Ukrainian crisis, the EU dramatically strengthened its sanctions against Belarus on March 2, 2022. Belarus was already subject to major EU sanctions targeting its financial, dual-use, military, tobacco, petroleum, and potash industries, many of which were imposed in reaction to social disturbances in the aftermath of the 2021 election.
Many of the modifications are by the sanctions imposed on Russia on February 25, but the EU has also put broad limitations on other sectors of Belarus' economy.
designations of an additional 22 Belarusian military personnel;
stricter controls on dual-use and other high-tech exports to Belarus;
prohibitions on the supply of various types of machinery to Belarus, strengthening existing tobacco sector, petroleum/mineral product, and potash restrictions;
procurement restrictions on wood, cement, iron, steel, and rubber originating in Belarus;
removal of exceptions for pre-existing contracts in the Belarusian financial sector.
In general, when a restriction on the supply of limited products has been imposed or prolonged, a prohibition on the provision of brokering services, technical support, finance, and financial aid for the prohibited items has also been imposed or extended.
Dual-use and high-tech items
The new sanctions impose a blanket bar on all shipments of dual-use materials to Belarus for any purpose, tightening existing limits on the transfer of dual-use items to Belarus for military use. Other commodities restricted for export include those mentioned in a new Annex Va to Regulation 765/2006 that could help to Belarus's military and technical advancement, or the growth of its defense and security sector.
Machinery
A large range of machinery, included in Chapters 84 and 85 of the EU tariff, has been barred from entering Belarus. These limits are subject to several exceptions, which are generally similar to the exclusions applicable to dual-use and high-tech products.
Tobacco sector
Knives and other blades for machines and other mechanical appliances have been added to the list of products banned owing to their probable usage in the Belarusian tobacco business.
Furthermore, the prohibitions on the supply of brokering services, technical support, finance, and financial aid for prohibited tobacco sector goods have been expanded. This ban has been conspicuously absent from previous tobacco sanctions.
Petroleum/mineral products
The existing procurement limits on petroleum products have been expanded to cover additional oil goods classed in EU tariff Heading 2707. An exemption for the performance of pre-existing contracts has also been deleted as of June 25, 2021.
Potash
Potash procurement limitations have been expanded to include a ban on the delivery of brokering services, technical help, finance, and financial aid for the purchase of potash goods from Belarus. This embargo, like the cigarette prohibitions, had been curiously absent from previous potash sanctions.
New procurement restrictions
The new sanctions also forbid the purchase of a variety of other Belarusian items. The following goods are prohibited:
Products made of wood and charcoal that fall under Chapter 44 of the EU tariff;
Cement and cement products are categorized under EU tariff Headings 2523 and 6810;
Iron and steel items categorized in EU Tariff Chapters 72 and 73;
New rubber tires classed in EU tariff heading 4011.
Finance
The fundamental constraints on the Belarusian financial sector (intended to limit the Belarusian government's access to credit and insurance) have not altered. However, as of June 25, 2021, an exemption for pre-existing debts and insurance has been deleted.