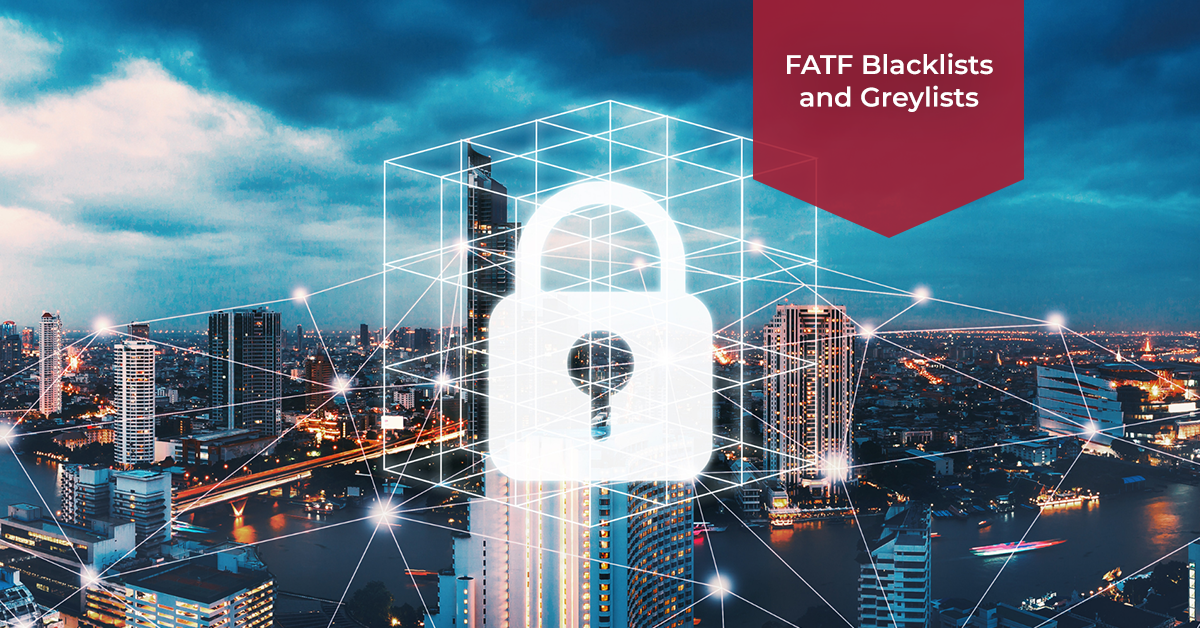 FATF Blacklists and Greylists
FATF blacklist consequences concern many countries. The Financial Action Task Force was established in 1989 to establish international standards in the fight against money laundering, financing of terrorism, and the financing of the proliferation of weapons of mass destruction, and to take legal and institutional measures in line with these standards and to encourage the effective operational implementation of these measures. It is an intergovernmental organization established at the meeting of 7 countries (USA, Japan, Germany, France, England, Italy, and Canada) held in Paris. One of the most curious topics about FATF is the FATF blacklist. In addition, grey list countries are also important for the reputation of countries.
FATF Greylists
According to the FATF, the grey list stipulates that the countries it covers are subject to increased monitoring. The FATF states that grey list countries are committed to addressing their strategic shortcomings at the appointed time. The grey list means close surveillance of risky countries with shortcomings in money laundering and terrorist financing. Grey list countries can be removed from this list by making a commitment to correct their deficiencies in the targets set by FATF and taking the necessary steps.
Countries on the FATF Greylist
The FATF publishes a grey list known as Jurisdictions Under Increased Monitoring. Countries on the FATF grey list, like those on the blacklist, have a substantially higher risk of money laundering and terrorism funding, but they have explicitly committed to working with the FATF to produce action plans to rectify their AML/CFT inadequacies. The FATF conducts intensified surveillance of the nations on the grey list, which either analyzes them directly or employs FATF-style regional organizations to report on their progress toward their AML/CFT targets. A grey-list classification is less severe than a blacklist classification. Nations on the list may still face economic sanctions from institutions such as the World Bank and the IMF. FATF's grey list countries are Albania, Barbados, Burkina Faso, Cambodia, Cayman Islands, Haiti, Jamaica, Jordan, Mali, Malta, Morocco, Myanmar, Nicaragua, Pakistan, Panama, Philippines, Senegal, South Sudan, Syria, Turkey, Uganda, Yemen, and Zimbabwe. Besides, FATF blacklist consequences is another important issue.
What is FATF Money Laundering Blacklist Countries?
The FATF blacklist, officially designated as High-Risk Jurisdictions subject to a Call for Action, identifies nations with weak anti-money laundering and counter-terrorist funding regulatory frameworks. The list is designed to serve as a warning of the significant money laundering and terror funding danger that certain nations provide on the global scale, as well as a manner of adversely emphasizing them on the international platform. FATF member nations and other international bodies are quite likely to impose economic penalties and other restrictive measures against blacklisted countries. The blacklist is a live document that is released and updated in official FATF reports regularly. As countries' AML and CFT regulatory regimes are updated to meet the applicable FATF requirements, countries are added and removed from the blacklist. The first FATF blacklist, which included 15 nations, was published in 2000. Since then, the lists have been published annually, and occasionally twice yearly, as part of official FATF announcements and reports. According to the FATF blacklist consequences, there are currently two countries: North Korea and Iran.
FATF Blacklists and Greylists Check
FATF blacklist and greylist consequences are important for countries. Organizations operating in FATF member countries should review the FATF blacklists and greylists to avoid involvement in financial crimes such as money laundering. To meet regulatory compliance demands, especially financial organizations should conduct proper AML program whether by in-house implementation or from software latest technology vendors.