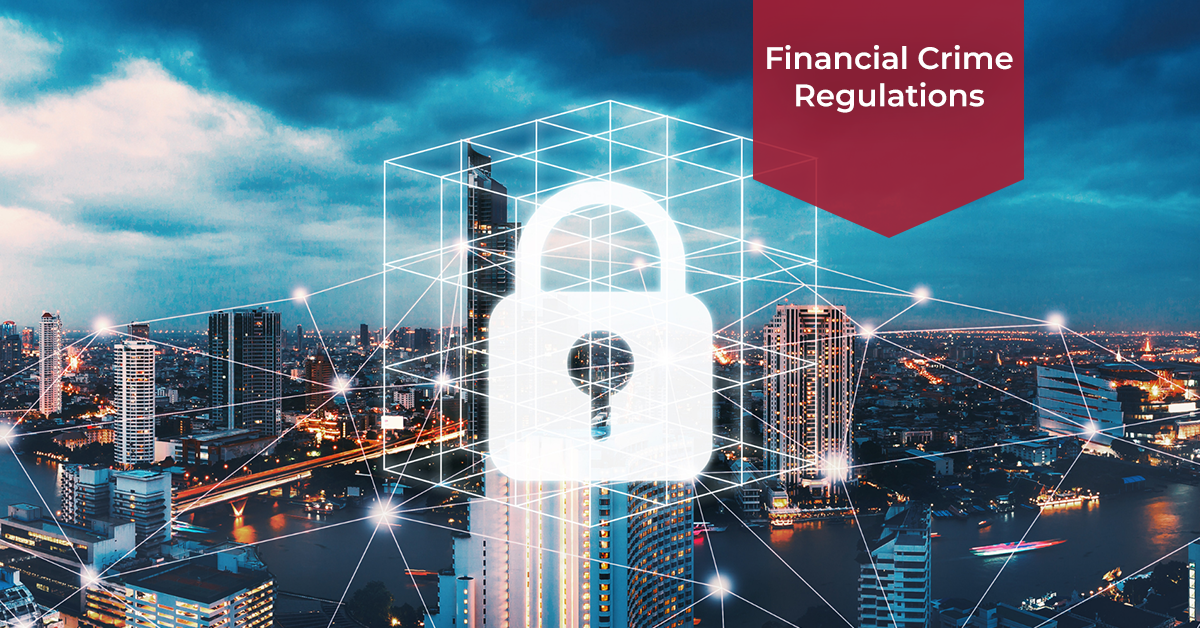 Financial Crime Regulations
Financial Crime Regulations
Financial Crime, which has increased with globalization, shows that no economic problem remains within the country's borders. Despite, the qualitative and quantitative changes in financial crime regulations as a result of developing technology with globalization, there has been a significant increase in the anti-financial crime revenues provided by these tools.  Thanks to easy access to information and the possibility to make transactions on the internet, financial crimes spread faster.
The struggle of the countries alone against anti-money laundering, which has an international dimension, was insufficient. Since developing countries have failed to fight alone against the rapidly growing financial crimes, developed countries have had to intervene in this situation and search for cooperation in the fight against the financial crimes on an international scale. These searches have led to the establishment of international collaborations and organizations over time.
What Is Financial Crime?
Today, it is accepted that the prevalence of monetary organized crimes such as financial crime, fraud, and anti-money laundering in many countries are major threats to the development and stability of economies and law. Although there is no generally accepted definition in the literature about this issue, financial crime is defined as a crime committed to gain monetary fund illegally by fraud, tax evasion, money laundering and terrorism financing crimes.
Countries struggling with anti-money laundering, have established financial intelligence units that are obliged to collect, analyze and forward financial information to authorized units as a result of the obligation to provide information to their financial institutions.
Types of Financial Crime
Types of financial crimes differ from money laundering committed by malicious individuals to terrorist financing, tax evasion, embezzlement, fraud, and identity theft, led by organized criminals on global context. Even though financial crimes are non-violent, these crimes may harbor more illegal crimes that threaten society's security with harmful impacts on societies and economies. In addition, tax evasion is a crime that is s are considered within the scope of financial crime in the literature because tax evasion crimes are seen as economic crimes against the state.
How to Deal with Financial Crimes?
Financial crimes have become an important threat that has to be tackled at the national and international levels due to the severe problems that are increasingly spreading today. The most serious financial crimes manifest themselves as money laundering, terrorist financing, and harmful activities of organized crime organizations. Fighting these crimes is as essential for world peace as for the national order.
Especially in recent days, with the introduction of crypto currencies in our lives, very serious sanctions are imposed to anti-money laundering Directive (AMLD). Governments are trying to prevent fraud and money laundering by imposing heavy penalties on cryptocurrency companies that do not comply with SEC (Securities and Exchange Commission) rules.
As a result of the internationalization of financial crime, countries have opted for cooperation and agreements in this field. Therefore, together with today's changing conditions, the issues that are necessary for institutions to combat financial crimes systematically and more actively. With the increasing effects of financial crimes, countries have started to establish financial intelligence units. For a more effective fight against financial crimes, these struggles should be made operational to intervene in crime rather than intelligence activities directly.