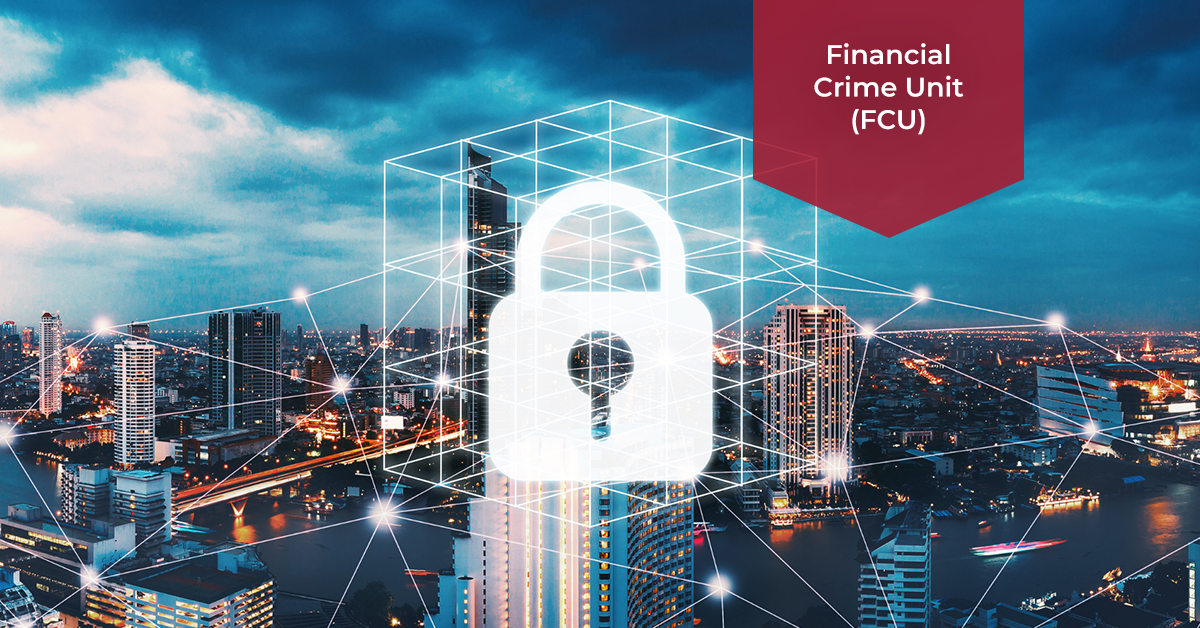 Financial Crime Unit (FCU)
Financial crime units (FCUs) assist banks and financial institutions in detecting and preventing money laundering, terrorism funding, and other financial crimes while satisfying regulatory compliance duties more effectively.
Criminals can use a variety of new technology to commit fraud, money laundering, and other crimes in a quickly evolving financial sector. As a result, FCUs not only contribute to increasingly essential AML/CFT initiatives but also shield their institutions from the negative consequences of those crimes, including potentially significant reputational and financial harm.
What is FCU?
Financial Crime Units (FCUs) are in-house or contracted teams of detectives tasked with identifying financial crimes within organizations.
Financial Crime Units assist institutions in protecting themselves against criminal behavior, such as money laundering and terrorism financing, and in completing their regulatory duties. They assist government groups such as New Zealand's Financial Crime Group, which feeds into the worldwide Financial Action Task Force.
Why does FCU exist?
As organizations shift toward digital models, more data is generated and exchanged, increasing the risk of cybercrime. This is especially noticeable in the banking industry, where eliminating fraud is often a top-tier organizational priority.
As a result, governments all over the world have passed legislation to detect and prevent financial crimes, with a concentration on money laundering and terrorism financing. These rules require financial institutions to comply with regulatory requirements and to disclose any questionable behavior. One example is New Zealand's Anti-Money Laundering and Counter-Financing of Terrorism Act.
Financial Crime Units provide a dedicated resource to financial institutions in the fight against financial crime and assist them in meeting their legal requirements. Many larger institutions will have their FCUs, whereas smaller financial institutions may use outside contractors.
Benefits of working with FCUs
Financial Crime Units are experts in assisting firms in complying with anti-money laundering and counter-financial terrorism (AML/CFT) rules, as well as optimizing internal processes to improve compliance efficiency. By utilizing external FCUs, your institution gains access to professionals that are solely focused on AML/CFT measures.
The following are the primary advantages of working with FCUs:
Efficient 'know your customer (KYC) processes: FCUs will recommend and assist in the implementation of a KYC process that is appropriate for the risk level of an individual institution.
Transaction monitoring: Following and analyzing massive amounts of data is a top priority for FCUs. They often have robust, efficient data processing systems in place so that concerns may be identified and addressed immediately.
Focus on technology: Keeping up with ever-changing technology is key to FCUs' success. This includes both cybersecurity protections and improving internal process efficiencies (such as machine learning).
Compliance knowledge: Regulatory change in the financial sector occurs at a quick pace. Keeping up with this and adjusting systems accordingly might be difficult. Financial Crime Units prioritize regulatory compliance and seek to keep up with changing global standards.
Beyond core compliance: Many FCUs go above and beyond regulatory compliance by providing systems and services that provide comprehensive protection against losses and reputational damage.