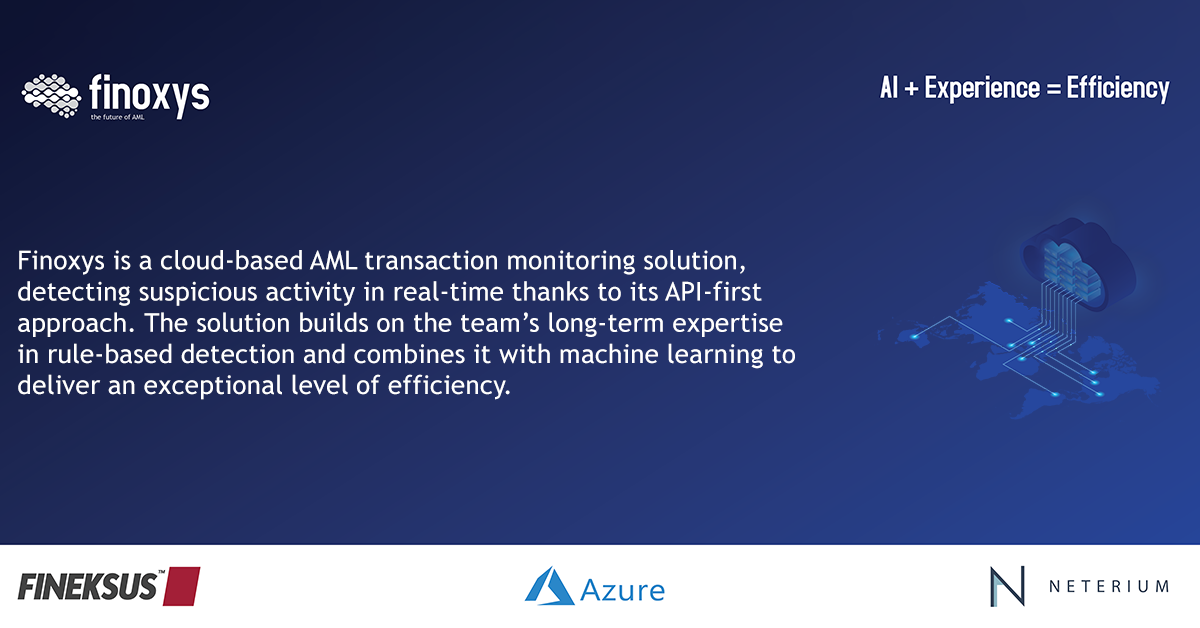 Fineksus and Neterium partner for AI-driven AML
For years, banks and regulated entities have been using solutions designed in the last decade, with low efficiency having a devastating effect on compliance costs, and only a marginal real impact on illegal activity.
The current technology stack, including machine learning, standard APIs and cloud deployment, allows for a completely new approach.
Fineksus, the leading Financial Messaging and Anti Money Laundering vendor in ME & Turkey, today announced it has partnered with Neterium to propose a new Money Laundering detection solution, using their 40 years of combined experience in AML to bring radical innovation to the domain.
The new solution, brought to the market under the brand Finoxys, uses Neterium's advanced watchlist screening and scoring engine, as well as Fineksus' proprietary AML technology. The Finoxys solution has a strong focus on efficiency, and provides real-time detection of suspicious activity. The solution is Cloud-based, with an API-first approach and uses AI to optimize precision.
The solution is entirely built on Microsoft Azure. Fineksus and Neterium both are Microsoft partners.
About Fineksus
With offices in Qatar, Dubai and Istanbul, we are providing services across 29 countries from Hong Kong to the UK. As a local solution partner for the Middle Eastern region of SWIFT, we also deliver a wide range of software solutions and provide facility management and data processing services to SWIFT users. We take advantage of machine learning and develop new financial crime detection techniques to drive a more efficient and more effective way of ensuring AML compliance. We are the smart option for players in the financial industry that wants to adapt to ever-increasing demands of compliance within the financial industry. More details: www.fineksus.com
About Neterium
Founded in 2017 by a team with 20 years of experience in AML, Neterium is an infinitely scalable watchlist screening service available through a standard API. The solution is designed to easily integrate watchlist screening in platforms, solutions and processes. More details: www.neterium.io