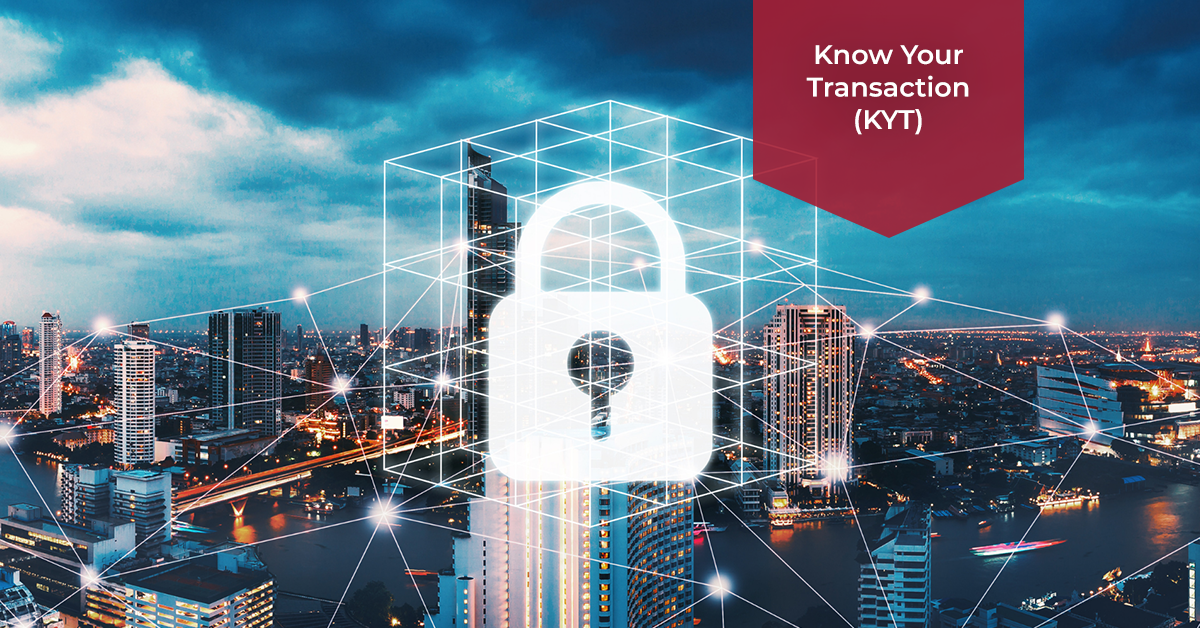 Know Your Transaction (KYT)
Know Your Transaction, or KYT is a term used in the financial industry to describe the process of examining financial transactions for fraudulent or suspicious activity, such as money laundering. As cryptocurrency adoption grows, institutions must be able to drill down into crypto transactions for evidence of financial crimes.
Financial institutions must understand how financial transactions carry bits of information that are frequently difficult to follow. Financial signals include clearances, invoices, and even regulatory paperwork. Such messages must be meticulously tracked with their corresponding record, which is later used for auditing, whether for investigation or AML purposes.
What is KYT?
Know Your Transaction (KYT) is defined as a program that helps businesses detect and identify suspicious fraudulent transactions conducted by consumers based on their accounts and profiles.
By incorporating customer profiles into their transactions, an effective KYT system enables financial institutions (FIs) to detect suspicious activity. As part of the transaction analysis process, one such model is the Know Your Transaction solution. This analysis is performed internally on bank data to detect fraudulent transactions. The results of the process serve as reliable proof, assisting institutions in protecting themselves from fraud and regulatory fines.
Why KYT is needed?
The most common and important application of KYT is for businesses to monitor their customers' financial transactions.
Know Your Customer (KYC) is a common practice used by financial institutions and businesses. It is a necessary but insufficient tool in the client onboarding process. It is the procedure that ensures clients do not violate any rules. However, this is insufficient to provide organizations with a more comprehensive understanding of their customers and transactions. As a result, KYT enters the picture, allowing businesses to monitor transactions as well as gather additional information and insights into client transactions.
The focus of cryptocurrencies and blockchain technology is on the entity or transaction, its historical attributions, and the linkages to that transaction, rather than on the individual. Although blockchain cannot be used to monitor a client, it can be used to monitor the movement of funds through an address to determine the authenticity and legality of that transaction.
As a result, as banks and financial institutions become more involved with digital assets, they will need to consider learning more about blockchain transactions and fund flows, as well as supplementing KYC due diligence with KYT compliance procedures.
How can customers benefit from KYT?
KYT can observe transactional patterns using an analytical technique. The most efficient method to integrate Know Your Transaction procedures with standard KYC for transaction monitoring is to employ a compliance software solution that detects and evaluates transactions on the blockchain securely and effectively.