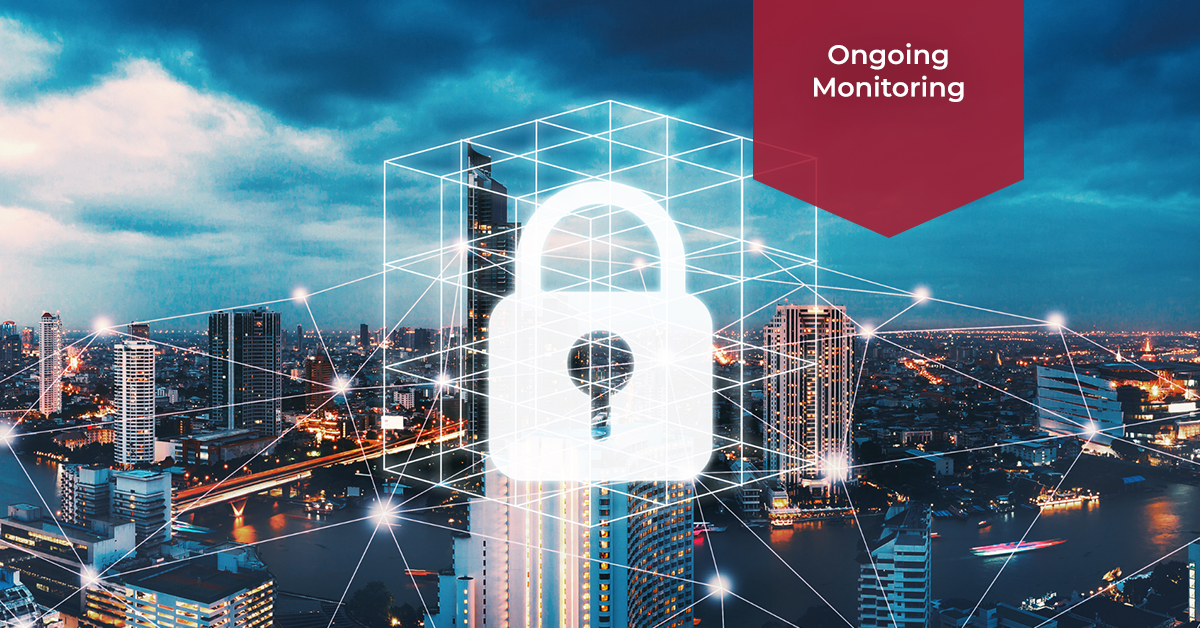 Ongoing Monitoring
Ongoing monitoring entails taking steps to ensure that the firm's knowledge of its business ties is up to date, as well as reviewing transactions to ensure that they are compatible with the expected conduct and purpose of the business partnership.
Many businesses are looking to automate this process to screen all of their clients regularly for changes in politically exposed person (PEP) status, penalties, and negative media. Firms should also do event-driven investigative research.
What is Ongoing Monitoring?
Ongoing Monitoring is a procedure you should establish and utilize to review all the information you have about the clients with whom you do business.
High-risk clients should be screened for criminal risks regularly. On the other hand, high-risk clients should be regularly examined for criminal threats. Ongoing monitoring regularly verifies the high-risk consumers on the sanctions and PEP lists. Businesses can defend themselves against risks like noncompliance and reputation loss by implementing the Ongoing Monitoring Process. Other factors to consider, depending on the risk reduction strategy, include:
Inefficiency grows;
Out-of-town visitors or suspected cross-border activity;
Individuals' inclusion on penalty lists;
When it comes to bad media.
How does Ongoing Monitoring Work?
Ongoing monitoring works as follows:
Recordkeeping and identification of the purpose and nature of shifting business partnerships.
Client risk is reassessed based on business activities, transactions, and geography, and the PEP and Sanctions databases are updated.
Determine whether the client's profile or behaviors are consistent with the KYC and risk assessment.
Why Use Ongoing Monitoring?
Whether you run a modest gaming institution, a real estate agency, or an international money service company, you may have clientele from other countries. So, how can you stay on top of the evolving risks? How do you stay on top of compliance obligations while avoiding financial crime and penalties? Implementing a continuous monitoring program that acts as a sentinel, keeps an eye on your firm's health.
Here are some examples of how regular monitoring might help your company reconsider its risk management policies.
Change in Client Profiles: Client profiles evolve. A reputable client with whom you do frequent business may become a PEP through employment in a global banking organization or election to a political office. Because of high-profile theft, an overseas customer may appear on the updated FINTRAC watchlist or in negative media searches. Another long-standing client may transfer to an EU country governed by 5AMLD/6AMLD and GDPR. All of these are changes in the client risk profile that necessitate a revision of risk assessments and compliance procedures.
Exposed to High-Risk or Banned Countries: Most governments have lists of sanctioned businesses or individuals with whom you should avoid doing business or adhering to specific reporting standards. For example, the OFAC list prohibits American individuals from doing business with firms sanctioned on the SDN list. However, some countries may not be sanctioned or on a watchlist but are still at high risk of money laundering and terrorism financing. These are often less developed countries prone to internal disputes and frequent government changes. High levels of corruption and a lack of regulation have resulted from a dishonest attitude to financial crime influenced by political favoritism. Such countries necessitate a tailored ongoing compliance policy to keep your company from being used for ML/TF.
Business Relationship Risk Assessments: High-risk business contacts include those with PEP or close allies, clients on a watchlist, or belonging to a high-risk industry or sanctioned countries. When assessing your clients' risk exposure, it is critical to have up-to-date data.