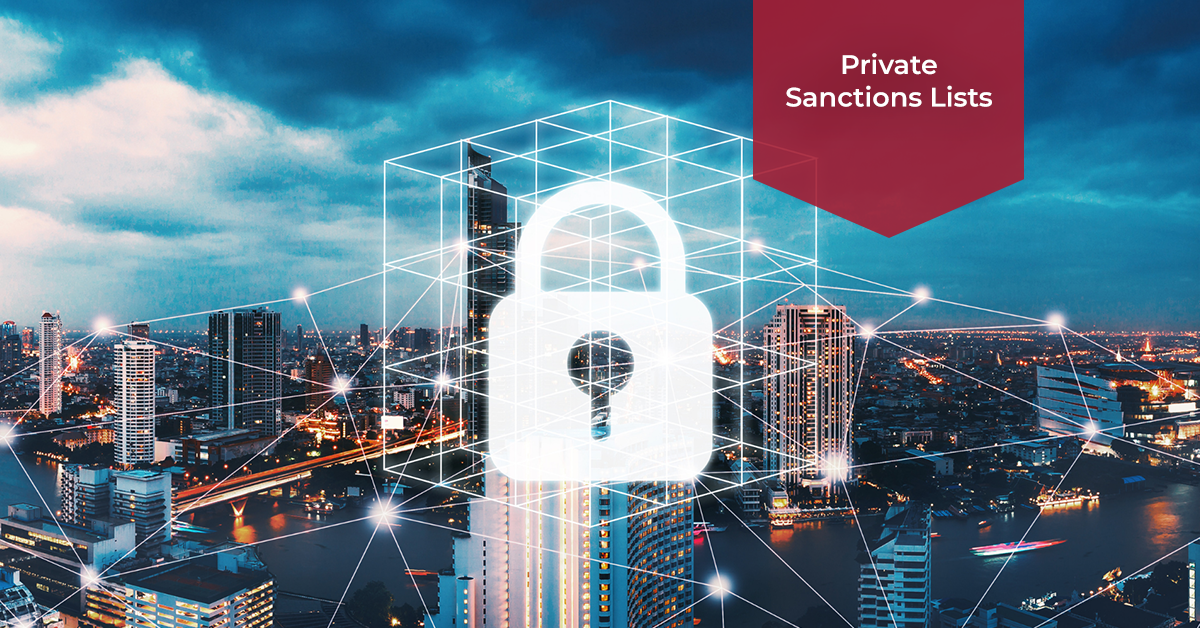 Private Sanctions Lists
Proper application of economic sanction lists are essential to achieve the goals of the Common Foreign and Security Policy, and above all, to help prevent terrorism financing. The imposition of fines is an obligation of both the public and private sectors. In this regard, the EU has special responsibilities to credit and financial institutions as it participates in most financial transactions and remittances affected by relevant legislation.
What Are Private Sanction Lists?
Sanction lists are legal restrictions and are usually enforced by government agencies or international authorities. These are primarily introduced to limit or prevent transactions by individuals, businesses, or even countries that have committed (or were involved in) financial crimes. The sanction lists play an important role in the global effort to combat organized crime networks and therefore form an important part of the process of combating money laundering. Most governments and financial institutions have their own lists. As a result, there are hundreds of different databases around the world that specialize in the sanction lists. Among the most important are the United Kingdom Integrated List, the United States List of Specially Designated Citizens and Blocked Persons, and the United Nations List. Manually sorting sanction lists for customers and prospects are time consuming and inaccurate because there are too many lists to analyze and often the matching results are false positive. The most efficient and reliable way to perform sanction checks is through a professional vendor such as SmartSearch.
What is Dow Jones?
The Dow Jones Watchlist identifies high-risk third parties that help comply with global anti-money laundering regulations. The Dow Jones Watchlist provides comprehensive information about senior PEPs, their families and close relatives, as well as national and international sanctions lists and profiles of individuals involved in prominent criminals.
What is WorldCheck?
WorldCheck is a database of politically exposed persons (PEPs) and high-risk individuals and organizations used around the world to help identify and manage financial risks and handle identity and reputation. WorldCheck was part of Thomson Reuters' suite of risk management solutions prior to its transfer to Refinitiv following the merger agreement with Blackstone Corporation in October 2018. The basis of the data is the financial crime rate. First, WorldCheck Intelligence has been used by banks and financial institutions as a complete solution for risk assessment, management and coordination. However, as the law became more complex and its scope became more and more global, the need for this information went beyond the financial sector to include organizations in all sectors.