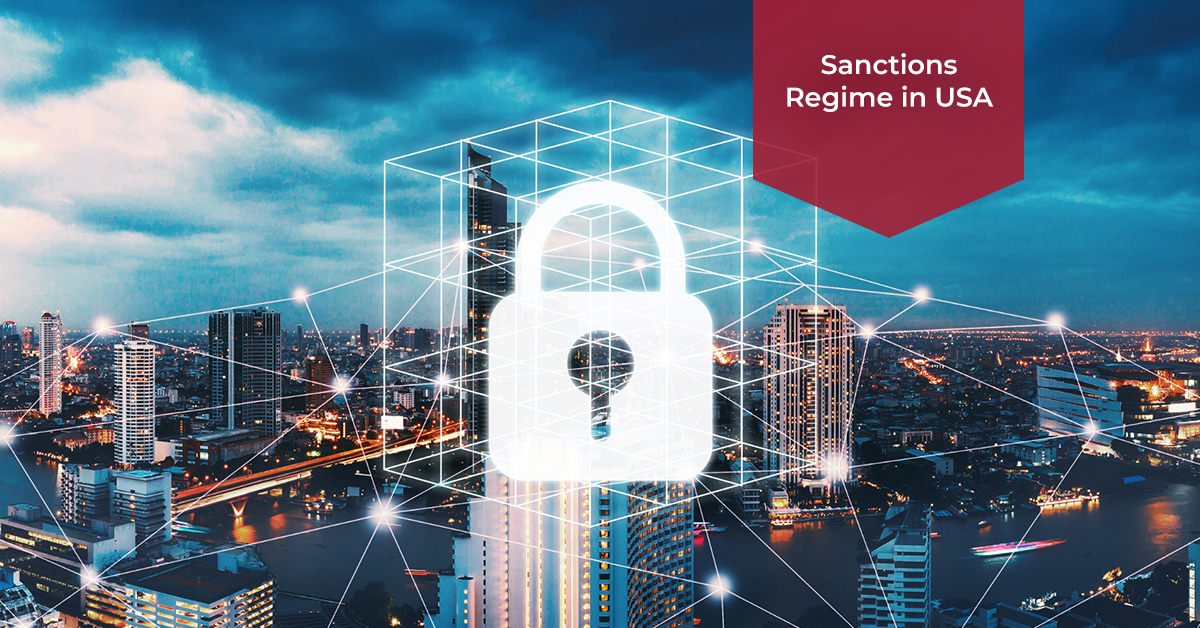 Sanctions Regime in USA
Iran has been subject to sanctions from various countries and international organizations since the hostage crisis in 1979. However, restrictions increased significantly after 2010 and, sanctions regime in USA has been one of the hottest topics of the international community lately. The primary concern of the international community is to ensure that Iran's nuclear technology is not used in the development of nuclear weapons. Following concerns that Iran is not meeting its international obligations, many countries have imposed extensive sanctions. The United States of America (USA) has been the leading force in the implementation of these sanctions.
Enforcement of USA Sanctions
The US, through the US Department of the Treasury's Office of Foreign Assets Control (OFAC), implements economic sanctions programs for diplomatic, economic, and humanitarian purposes, and national security issues. In this context, OFAC implements a complex sanctions regime against Iran. Sanctions regime in USA; virtually all direct and indirect transactions against Iran, the Iranian Government, Iranian residents and businesses located in Iran or established under Iranian law, especially the Iranian Revolutionary Guard Corps (IRGC), are at the forefront. OFAC works in collaboration with US domestic and foreign intelligence agencies to develop sanctions programs. Apart from OFAC, other US government agencies may be involved in sanctions, such as the US Department of Justice (DOJ) and the US Department of Commerce's Bureau of Industry and Security (BIS).
What are Country-Based Sanctions?
The economic sanctions regime implemented by the USA against Iran is basically within the scope of the country-based sanctions regime in USA. Country-based sanctions aim to achieve their objectives by prohibiting certain defined transactions and travel within the borders of the country, targeting internal residents and the government regime. Enforcement programs generally prohibit trade in goods, services, technology, and financial transactions. While country-based sanctions are wide-ranging, they also regulate general licenses that allow certain types of activities, such as the provision of legal services, information exchange, personal communication, humanitarian and journalistic projects. However, the use of country-based sanctions has declined with the advent of more flexible list-based sanctions programs.
What are List-Based Sanctions?
The use of the list-based sanctions regime in USA (or smart sanctions) has allowed the US government to more explicitly target individuals and groups that pose a threat to national security, foreign policy, and the economy. List-based sanctions have helped OFAC in particular in terms of enforcement. OFAC prohibits transactions between U.S. individuals and businesses (for example, companies) and entities on the Specially Designated Nationals and Blocked Persons List or "SDN List." SDN list regularly changed as needed; It targets individuals involved in terrorism, drug trafficking, proliferation, human rights abuses, genocide and international organized crime. The US government prioritizes list-based sanctions for two reasons: First, smart sanctions target only certain parties, avoiding the dire consequences of country-based sanctions on the population of the target country. Second, list-based sanctions can be effectively implemented with an automatic scanning mechanism that allows US individuals to check their customers against the SDN list. Because of their flexibility and sensitivity, smart sanctions have now become the standard practice of OFAC sanctions programs.