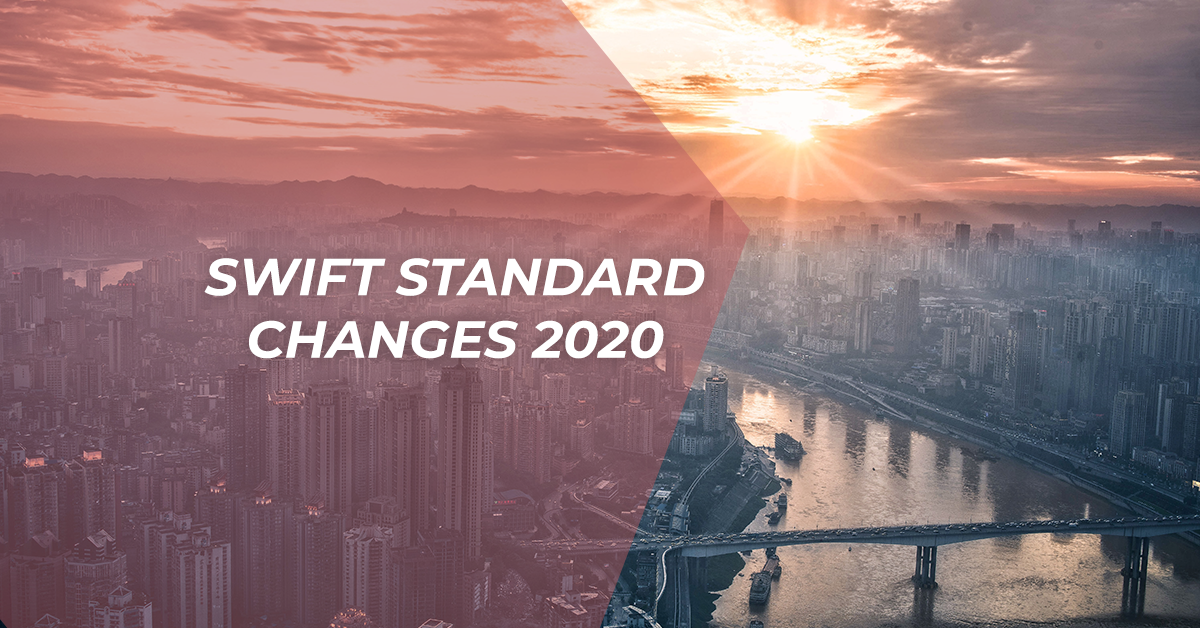 SWIFT Standard Changes 2020
In recognition of the operational stresses that the Covid-19 pandemic is putting on the global financial community, and especially on smaller institutions therein, SWIFT has decided to prioritize for 22 November 2020 only the MT Category 5 (Securities Markets) messages, which are required to enable compliance with forthcoming European regulations, Central Securities Depository Regulation (CSDR), and Shareholder Rights Directive (SRD) II.
All other changes that were originally planned for 2020 (excluding Category 5), in addition to any new changes agreed in the forthcoming SR 2021 maintenance cycle, will be activated in November 2021, with Test and Training capabilities available from July 2021.
The change is summarized in the table below:

Universal Payment Confirmation
SWIFT wants to support SWIFTgpi system with the help of Universal Payment Confirmations. While doing this, SWIFT requires to notify SWIFT users who are not the SWIFTgpi members about the status of incoming payments to Tracker within 2 business days (even though it is advised as within the same day).
For notifications, SWIFT suggests following 5 different methods:
The Basic Tracker: A free basic version of the full Tracker that allows banks to manually confirm payments.
Automated MT 199 confirmations: Many gpi members confirm payments by sending an interbank payment message (MT 199) to a dedicated gpi Tracker BIC through their existing SWIFT interface.
This message then triggers an update to the Tracker and provides payment confirmation to the ordering bank. From November 2019, all financial institutions on SWIFT will be able to confirm payments using this method.
Confirm via API calls: Using API calls to confirm payments is a fast and efficient way to update the gpi Tracker.
An MX Message (ISO 20022): Migration to the standard will also deliver an ISO20022 compliant message to ease the burden on banks. This method has been postponed to next year.
Batch confirmations: To make things even easier, a new CSV format (Comma Separated Values) that can be used to implement universal confirmations. Batch confirmations will allow customers to reduce the implementation effort to a simple end-of-day export file from their payment application.
SWIFT Agenda
Important market infrastructures TARGET2, FEDWIRE, CHAPS, and CHATS will move to ISO20022 in the next 2-3 years. TARGET will be a big bang migration on 22 November 2022, FEDWIRE will be phased starting with 'like to like'.
CBPR+ usage guidelines require the usage of a structured address only. The unstructured address line element is expected to be used rarely only after November 2023 with total removal aimed for 2025.
ISO 20022: MX Data Format
ISO20022 usage guidelines mandate the inclusion of address for debtor and creditor for cross border payments with a minimum of country and town.
You can see the conversion of 50F MT to ISO 20022 format below.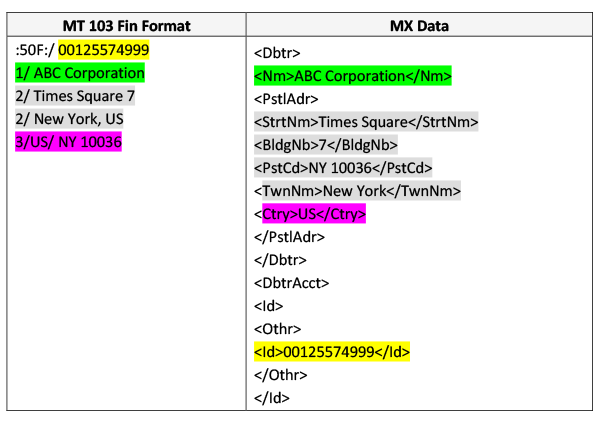 Summary: Category 5
In 2020, you can see changes below in category 5 swift messages: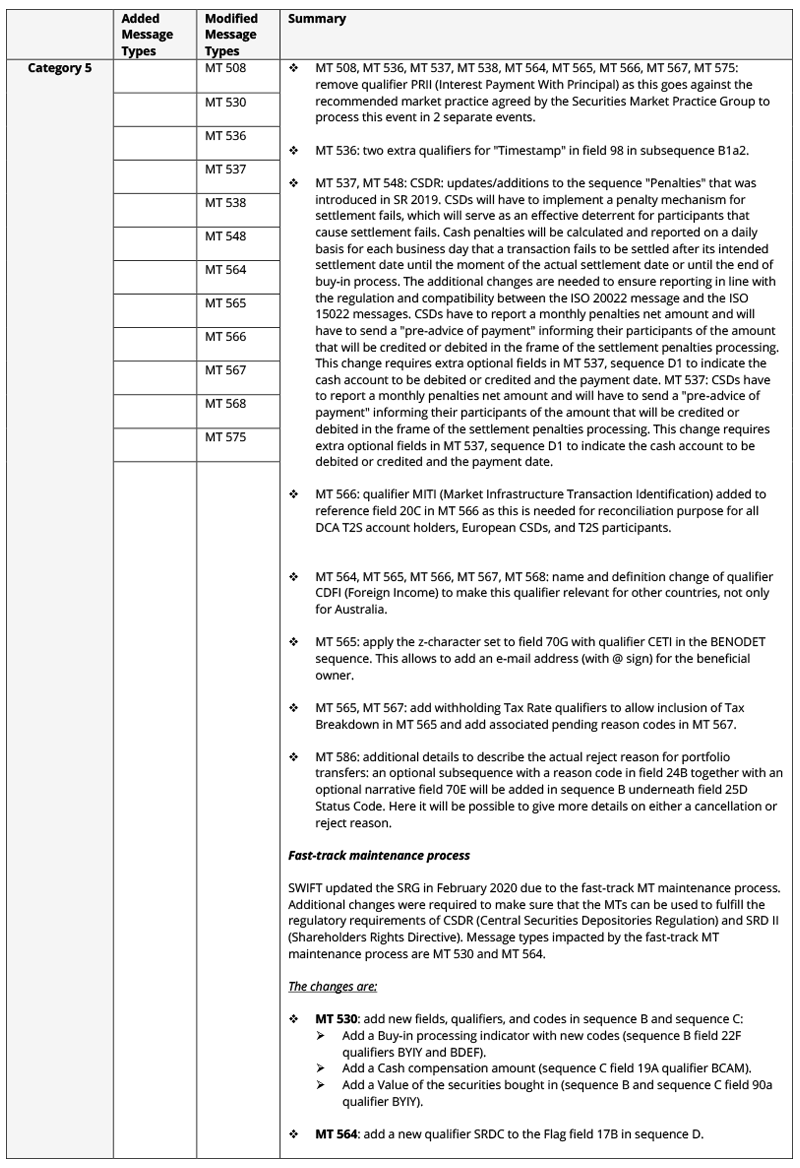 Nurdan Karakış, Business Consultant / Business Analyst