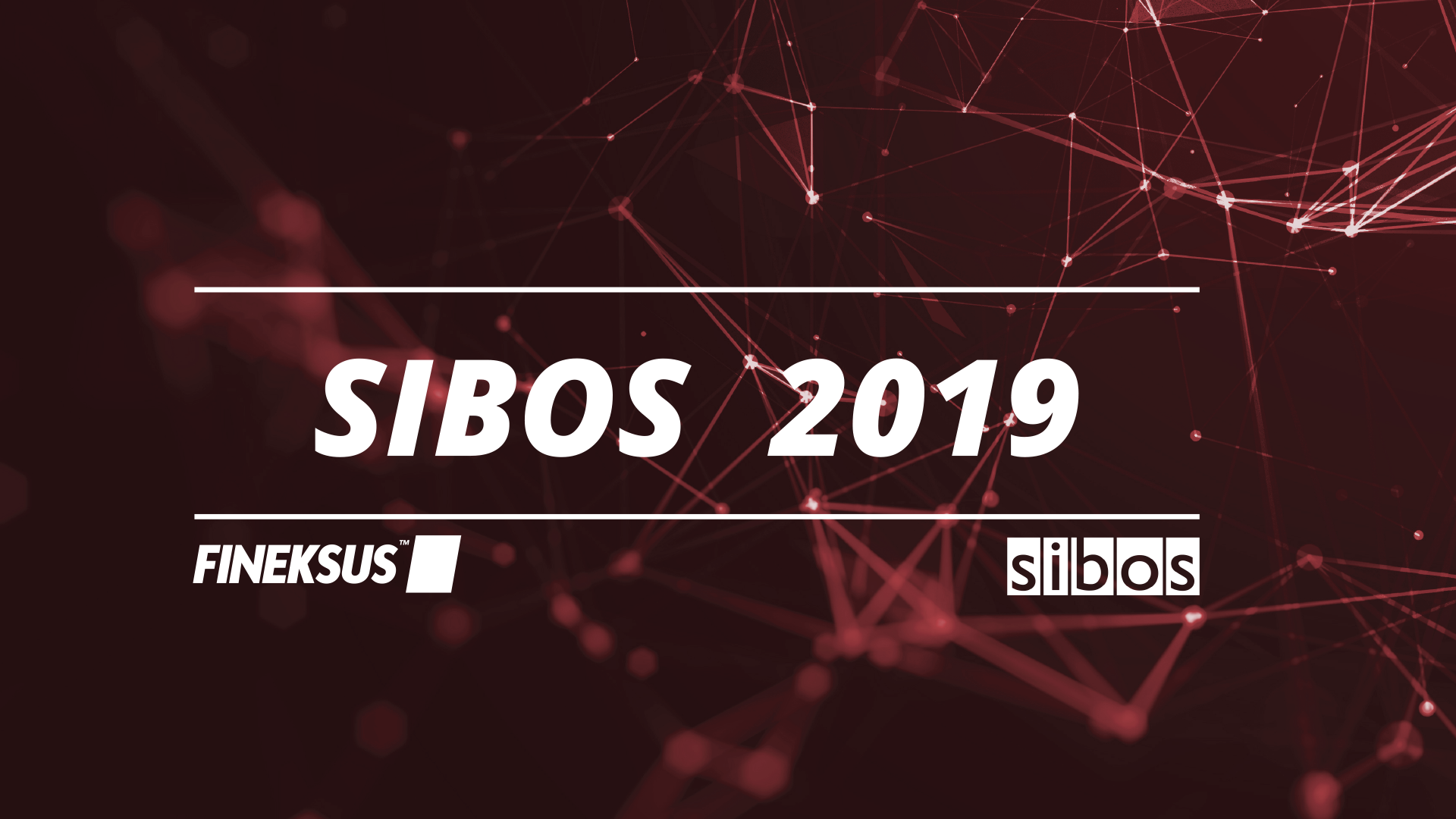 Fineksus at SIBOS 2019
Featuring more than 11,000 delegates, 600 speakers and 300 exhibitors, Sibos 2019 London was the largest and most ambitious Sibos to date. As Fineksus we had a great event with our visitors in our stand.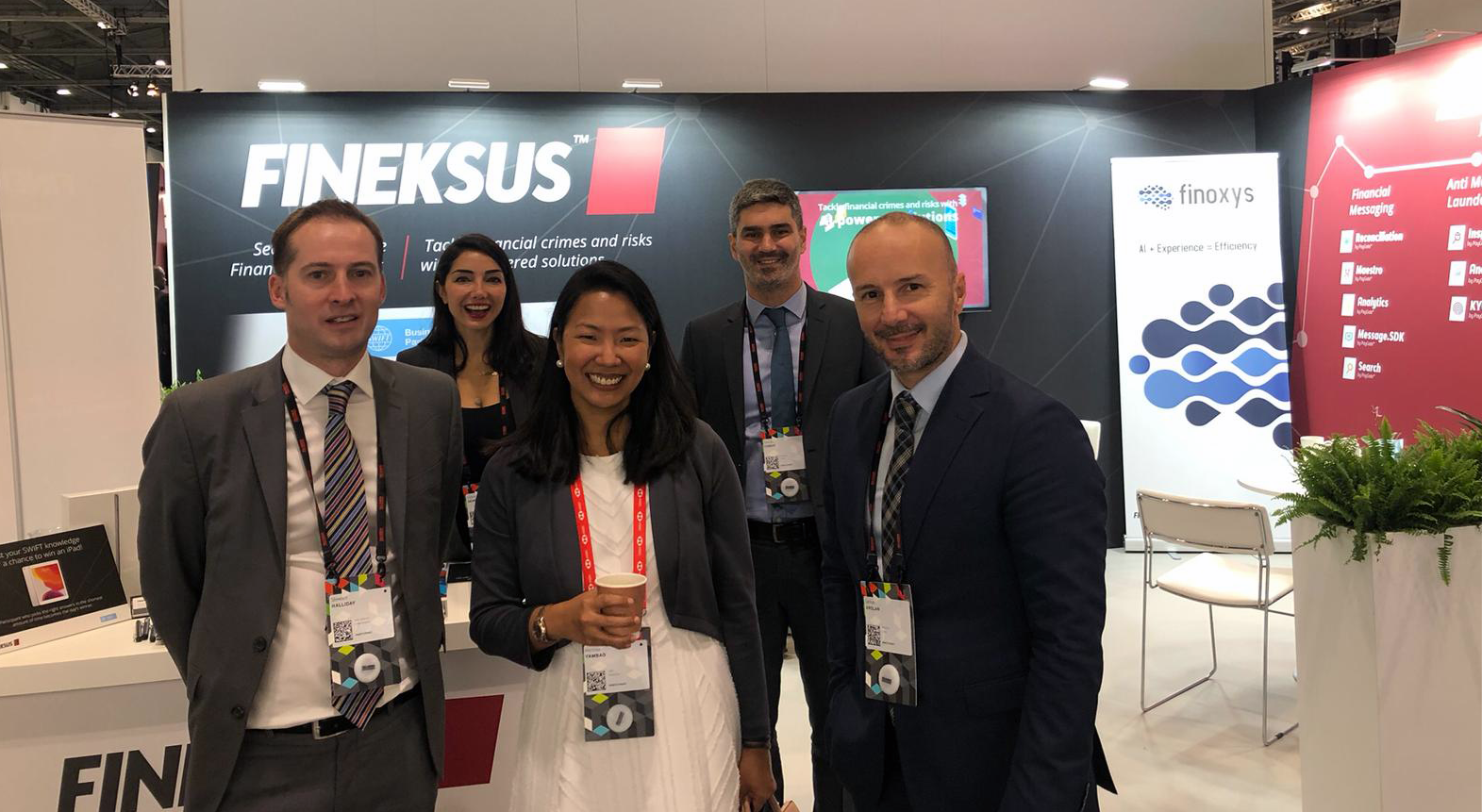 The main topics of SIBOS are about SWIFT gpi, processing of Data Science, new APIs, security and probably the most significant question mark hangs over ISO 20022 migration. 
 ISO 20022 Migration:
All financial institutions are very curious about the migration of MT to ISO 20022, which will change and improve payment processes. SWIFT had many sessions which explain path and unclear items. Fineksus started to work on ISO 20022 for PayGate Products. Some highlights of the sessions are:
The global financial community agreed to migrate from MT (FIN) payment message standard to ISO 20022 in 2018.

Transformation of the MT-MX messages will be done in 3 ways by SWIFT until November 2025.

The journey will begin in November 2021 and coexistence with MT will run until November 2025.

All FI to FI payments and cash reporting messages will move to ISO 20022.

Category 1, category 2 and category 9 will be migrated to ISO 20022 and then retired in November 2025.

Figure: Migration program timeline
SWIFT gpi:
More than 630 financial institutions are using SWIFT gpi, which provides fast, traceable, and transparent cross-border payments experience to SWIFT members and their customers. Today, %56 of all international transfers in nearly 150 currencies sent via SWIFT gpi. Fineksus has built PayGate Maestro gpi module which is ready for the gCCT, gCOV, gSRP services and gpi Directory with easy tracking facility in a single window.
Data, Analytics, AI, Machine Learning:
Data Science is one of the main topics in SIBOS. Many companies and researchers are working on processing data more efficiently to improve FI processes and help to prevent financial crime. After three years working on artificial intelligence, Fineksus has released AI modules to help AML Compliance departments for more focused and effective business.
Highlights about Data Science:
The main problem to process data and using Artificial Intelligence was the hardware capabilities, yet now it is being improved rapidly, and therefore data can be handled easily.

This will change the future of FI and AML Compliance processes.

Key points to successfully use data are:

Defining the scope clearly

Using the right tools to process and giving meaning to data

Using experienced resources

Using clear data

Now technology is on our hands; the next step is sharing the data to detect suspicious activities, which will be probably main topics of next years. Currently, the approach for data sharing seems to be the biggest problem because of GDPR and such regulations; however, there will be no need to expose customer or transaction information, instead behavior and model will be enough to make a centralized, smart and efficient model to prevent financial crime. 
Here is a selection to wrap up our SIBOS coverage in photos: http://bit.ly/2ndFFN0
Sibos 2020 Boston
As we bring down the curtain on Sibos 2019 London, we are already looking ahead to next year's event in Boston.
Tuncay Coruh, Product Manager