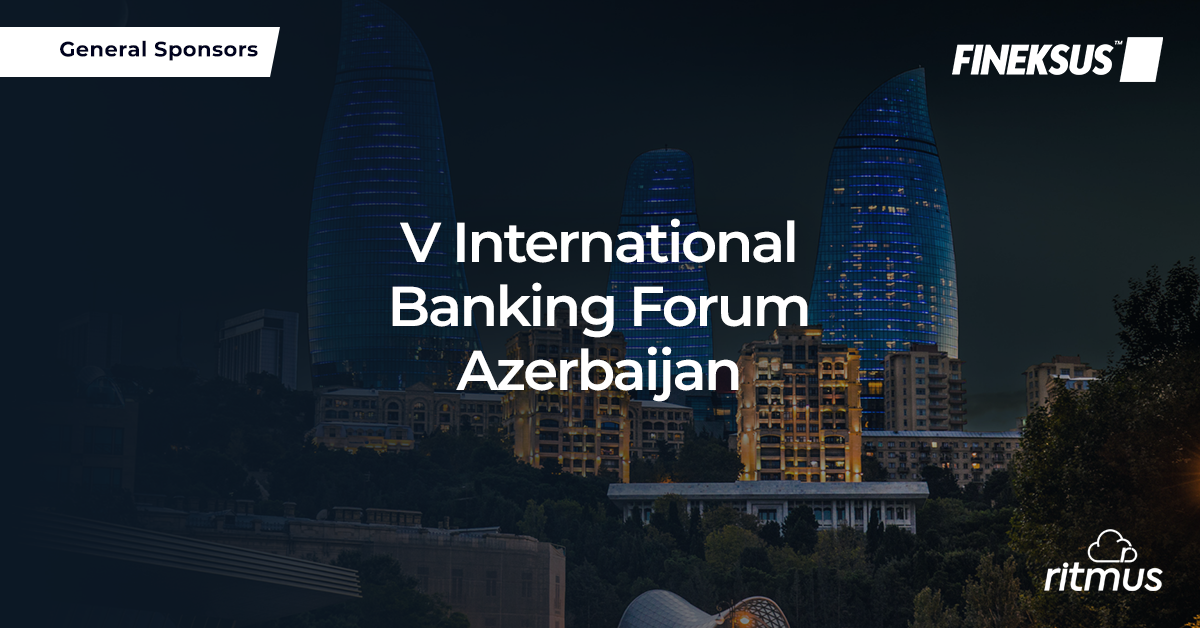 V International Banking Forum
Fineksus and Ritmus AZ are the General Sponsor of V International Banking Forum in Baku, Azerbaijan.
Fineksus, in partnership with Ritmus AZ, will become. the General Sponsors of V International Banking Forum in Baku, Azerbaijan which will be held on December 08th-09th, 2021. The on-site event will take place in Baku Marriott Hotel Boulevard, will host more than 300 delegates and decision makers from banking and finance industry of Azerbaijan. Sponsors will cover the latest updates on cross-border payment technologies and the future of regulatory compliance in Azerbaijan.
Fineksus has been delivering secure and effective financial messaging software technology and Anti-Money Laundering (AML) solutions for almost 20 years, besides acting as a Service Bureau liaison office of SWIFT in Turkey and MENA regions. Fineksus has reached the optimum stage with its software solutions and services by capturing 95% market share of the banking industry in Turkey. The company has been expanding its solutions in Middle Eastern and North African (MENA) region since 2013 and provides cutting edge AI-powered compliance solutions to banking and finance industry. Company's primary focus is to improve its software technology with the help of Artificial Intelligence (AI) and Machine Learning (ML) via 2 decades of know-how of industry expertise. Fineksus offers software technology and consultancy services across 30 countries worldwide, and operates in 3 regional offices in Istanbul, Dubai and Doha.
Ritmus, is a technology and consultancy company, positioned as "Trusted Advisor", that uses digital technologies to improve and create new business processes, culture and customer experiences in order to meet changing business and market needs of companies. Ritmus, which develops business applications on multiple platforms and creates significant changes in the digital transformation processes of leading companies with its experience on process, technology architectures, technology positioning and technology knowledge pool; provides industry specific solutions in finance, retail, production, public and FMCG sectors. Ritmus is the business partner of Fineksus, a global leader in AML compliance and financial messaging in the finance industry, and the Authorized Cloud Reseller of Salesforce, the world's #1 Customer Success Platform.
At V International Banking Forum, the main discussion topic will shape around "Cashless Economy: Reliable, Safe and Sustainable" showcasing the immense transformation of banking and finance industry due to current consumer needs together with disruptive technology makers triggered by restrictions of regulatory authorities. The main subjects to be covered are:
Cashless Economy: Reliable, Safe and Sustainable – Opening Panel
Digital and Remote Banking
New Era of Banking: Open Banking and Optimization of Traditional Processes
Innovative Payment Ecosystem
Customer Experience – New Approaches
Central Bank Digital Currency (CDBC)
New Normal: New Cybersecurity Trends
V International Banking Forum will take place on 08-09 December 2021 in Baku, Azerbaijan.