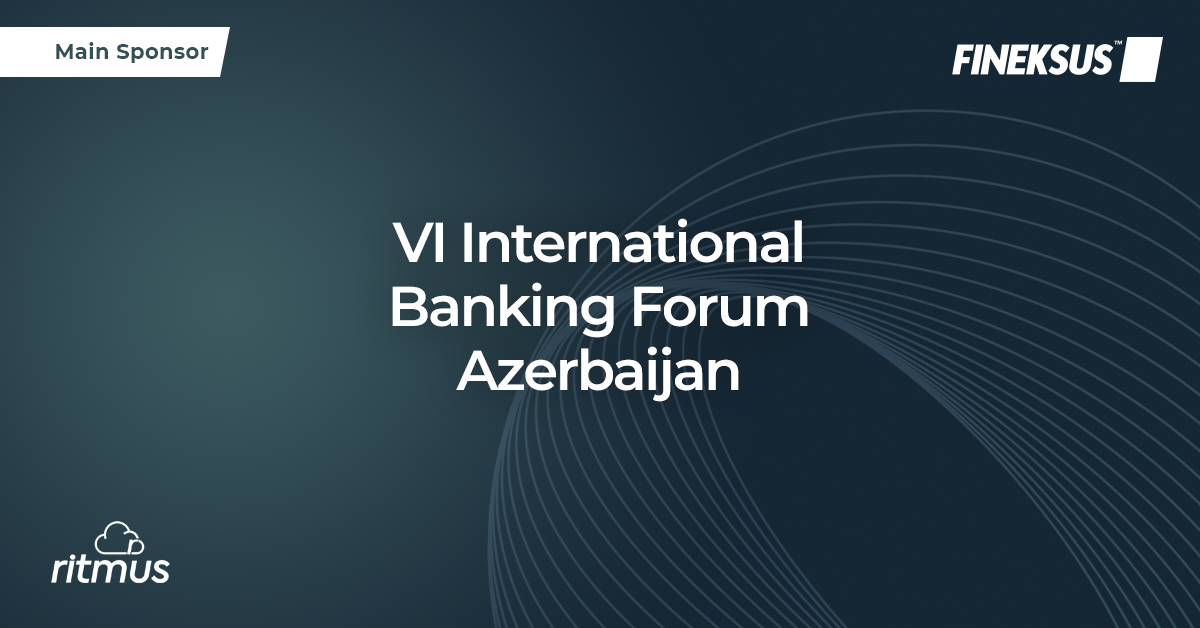 VI International Banking Forum
Fineksus will be attending the 6th International Banking Forum as the Main sponsor in collaboration with Ritmus AZ in Azerbaijan. The 6th International Banking Summit in Baku Azerbaijan will host banking professionals around the region to cover "Reliable, Safe, and Sustainable Banking" with industry leaders. Fineksus will highlight key challenges and opportunities for more secure, seamless, and compliant banking solutions.
Solution&Project Director of Fineksus, Mrs. Gokce Gence, will share the latest updates on ISO 20022 Migration in cross-border payments and how it will leverage AML Compliance processes for banking everyday operations in an interactive panel discussion "Payments: Moving from Easy to Super-Fast and Super Seamless" to be held at 15:35 p.m. – 17:00 p.m. (UTC+4) at Baku Marriott Hotel Boulevard.
At the 6th International Banking Forum, the main discussion topic will shape around "Reliable, Safe and Sustainable Banking" to uncover the latest technologies in banking and financial services industries. The main subjects to be covered are:
Reliable, Secure and Sustainable Banking
Post-Covid Banking: Challenges & Opportunities
Data-Driven Open Banking
Super-Apps and Digital Platforms
Payments: Moving from Easy to Super-Fast and Super Seamless
Digital Currencies
Sustainable Correspondent Relations
New Cybersecurity Trends
6th International Banking Forum will take place on 24-25 November 2022 in Baku, Azerbaijan.