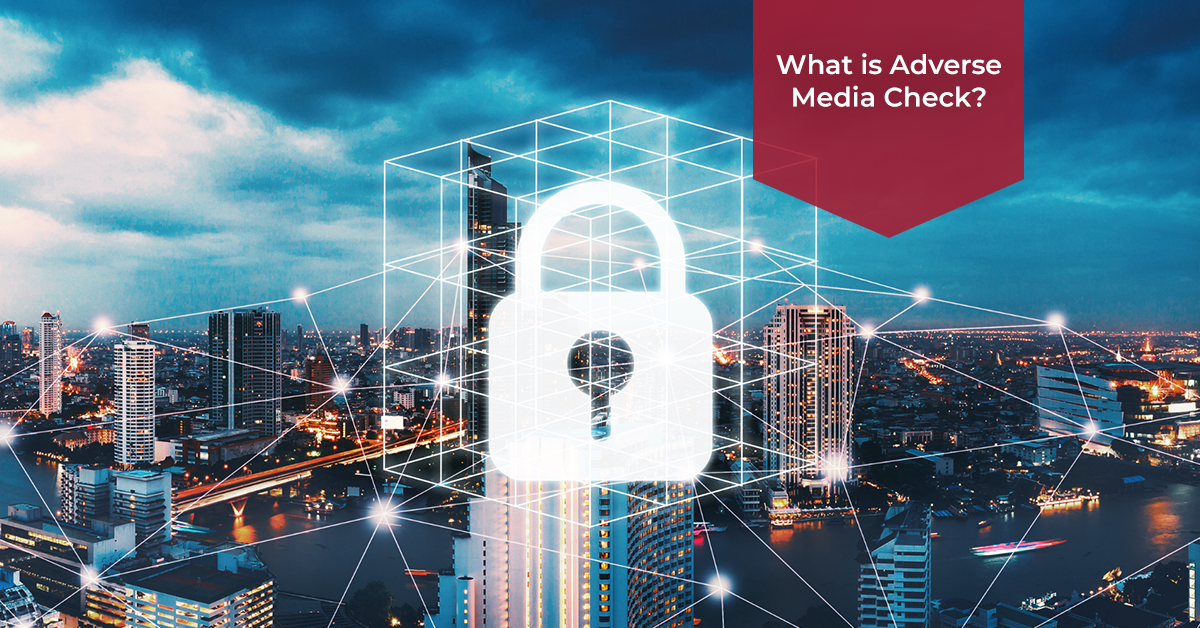 What is Adverse Media Check?
A media and press search of a prospective customer's public profile using worldwide electronic media sources is known as a negative news check of adverse media AML. This can include both professional and personal activities, and it can provide you with a unique perspective on a customer's image and reputation during client onboarding process.
Adverse media check covers conventional news outlets such as print and online newspapers, as well as broadcast news on radio, television and internet. The negative news is increasingly coming through blogs, web postings, and unstructured sources including social media feeds and unstructured forums. AML Adverse media check process, often known as negative news, is unfavorable information or news that may be accessed from various sources. It is typically thought to comprise claims reported through news outlets and other publications about convictions for, or suspected involvement in, money laundering, fraud, bribery, corruption, sanctions exposure, financing of terrorism, or other financial illegal behavior. Having access to high-quality unfavorable media resources, both structured and unstructured, is critical for identifying possible risks and making effective decisions during onboarding and ongoing monitoring in order to comply with laws and regulations and confidently move your business ahead.
Why Adverse Media check is important for Fintechs?
Financial institutions can use negative media checks or bad news checks to screen their clients, parties, or entities during the initial onboarding process, against other published news items or prosecutions. The screening aids in determining whether the selected consumer is involved in any other fraudulent behavior or financial crime. This is part of the financial institution's Know Your Customer (KYC)/Customer Due Diligence (CDD) regulatory routine, which is used to ensure that the customer's initial risk assessment is performed during the onboarding process and that the ongoing risk assessment is maintained throughout their business relationship with the bank. The KYC/CDD procedures assist the financial organization in reducing possible risks and ensuring the following:
Financial transactions are monitored continuously
Any legal conflict will not harm the firm's reputation
Crime and corruption risk is prevented in the financial industry
What is Adverse Media Risk?
The negative news is any poor or negative information about a potential customer or corporate business that is obtained from numerous sources, and this information may also expose involved 3rd parties' criminal activity. In the commercial realm, they are frequent stories about a brand, an individual, or a corporation. An adverse media AML check might disclose a person's or organization's involvement in financial crimes such as money laundering, terrorism financing, financial fraud, organized crime, and other areas. Newspapers, magazines, TV, radio, databases of international organizations, blogs, and web articles, as well as conventional media such as social media platforms, all contain adverse media. The dangers of doing business with customers or corporates who have an adverse media AML profile are numerous.
How Does Negative News Check affect AML Compliance?
As part of their regulatory criteria, the companies utilize adverse/negative media screening. Regulatory authorities across the world, such as the Financial Crimes Enforcement Network (FinCEN), the Financial Conduct Authority (FCA), and others, have embraced and endorsed these. It is critical for banks Compliance and Operations staff to perform their clients' KYC checks throughout the onboarding process and to monitor them on an ongoing basis as a CDD measure. Furthermore, the company is required to gather information on their clients, even any bad information. As a result, they are capable of following the appropriate processes in the event of any risk-based business strategy. Banks and other financial institutions can benefit from software vendors to utilize mass media data for filtering adverse/negative news related to the customers, also to acquire access to large amounts of data, and conduct adverse/negative media screening from a variety of worldwide platforms.
Adverse media AML is a process of scanning a financial institution's client for news articles, prosecution, or similar content that may affect the client's ultimate risk by revealing that he or she is involved in money laundering, terrorism financing, fraud, tax evasion or other financial crimes. This inspection begins at the outset of the business relationship and is part of the continuing client risk assessment described in KYC/CDD requirements that must be followed by all financial institutions. The goal is to reduce any possible risk to utilize the institution's financial services, to maintain transaction transparency, to protect the institution's reputation, to prevent any legal ramifications, and to protect financial markets from cyber-crimes. The analysis' findings may result in the customer's non-acceptance, a rise in a client's risk, the filing of a SAR, or the termination of the client's agreement.