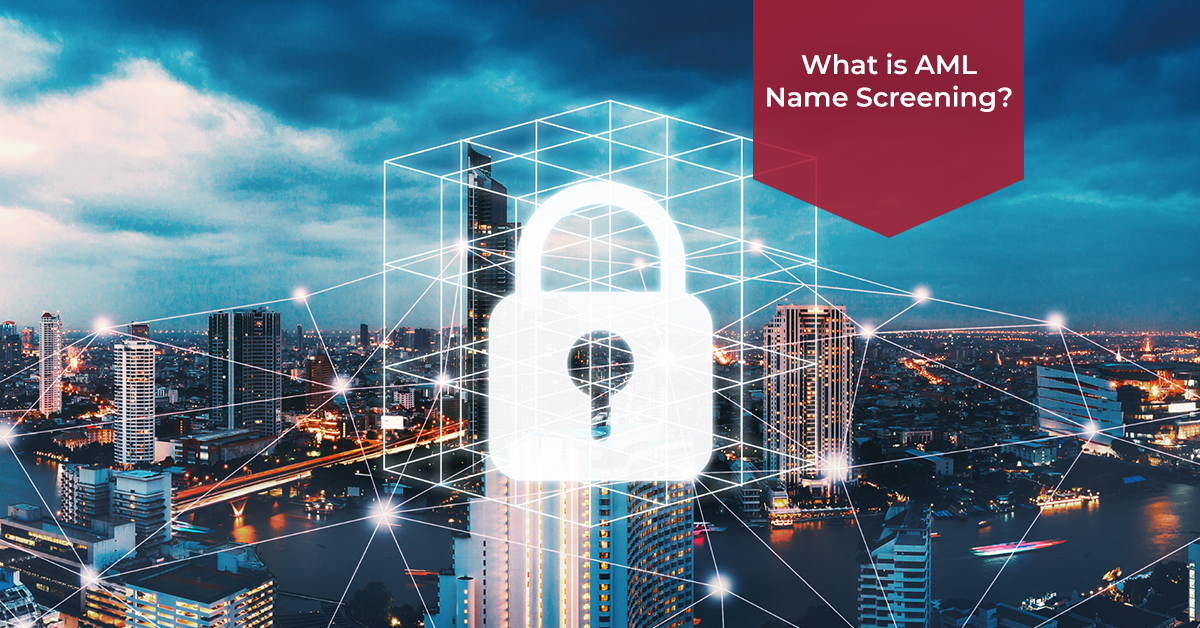 What is AML Name Screening?
Name screening in AML is one of the strategies used by banks and fintechs during the initial KYC onboarding process to assess the risk of the client.  AML Name screening is also known as sanctions and PEP screening, also includes the Adverse Media Screening process. The AML name screening process allows financial institutions to keep track of their current and future clients in terms of penalties, PEP, prohibited lists, blacklists, and negative media data. Name screening in AML is the most important aspect of Anti-Money Laundering compliance.
Why AML Name Screening is important for Fintechs?
The goal of AML name screening is essential for risk assessment, Customer Due Diligence (CDD) and Know Your Customer (KYC) processes to onboard a new customer. Customers who are sanctioned, PEP, or have adverse media news are high-risk client profiles for Fintechs and other financial institutions. Politically exposed persons, or PEPs, must be closely monitored since they may be involved in financial crimes more than a regular customer, such as corruption and bribery than any other customer. Another benefit of the AML name screening process is that it allows fintechs and other financial institutions to shield themselves from regulatory penalties when the process is conducted effectively.
AML risk assessment can help to support the essential processes in FinTech where money laundering crime can take place, as well as any other financial crimes. Making AML Risk Assessment at FinTechs requires goals including identifying risk sources, analyzing risk reduction strategies, and executing effective AML / OFAC compliance processes. The nature and scale of a business, types of consumers, types of products and services given to customers, manner of acquiring new customers and engaging with existing customers, and geography hazards are all major money laundering risk indicators should be utilized in risk assessment. All of these is crucial information to consider when assessing AML risk in FinTechs.
Which lists are used for AML Name Screening?
Due diligence includes AML Name Screening as part of the risk assessment procedure. The AML name screening process entails looking up a person's name in a name-screening database. AML name screening process can be managed by a consistent screening of public and private PEP & sanction lists with an entrusted filtering software which includes various lists from respected risk and compliance data technology companies. The following are the major private list of providers for AML name screening:
World-Check
Dow Jones Risk and Compliance
How can Fintechs perform AML Name Screening?
The executive board of FinTech businesses should be aware of crucial procedures, internal controls, and risk appetite. It is critical to design and record a risk-based framework that is compliant with regulatory and operational concerns for name screening procedures in AML. As new services are developed and new interactions with external parties are established, all aspects of risk should be considered.
FinTechs can be more prone to face with financial crime risks, including money laundering, fraud and cybercrime. FinTechs may be subject to unfavorable outcomes like an invalidation of license or reputation losses if they do not address these concerns. Fintechs, as well as any other financial institution, should use a Risk-Based approach when conducting regulatory requirements, which is one of the most significant aspects of AML/CTF programs. Because not every FinTech risk perception and each customer's risk are the same, using the same AML controls to all customers and processes can be insufficient, and a risk-based approach should be used to cover the control procedures.